I've been waiting all season to get my hands on a whole Brussels sprout stalk so I could roast the entire thing at once.
Have you ever tried doing this? I am telling you the truth: It's so easy and the presentation is out-of-this-world.
But wait… you say you HATE Brussels sprouts? That's because you've never had them prepared like this: crisp, caramelized and free of that nasty sulfur taste.
Brussels sprouts on the stalk are available right now (obviously).
Here's what to look for: tightly closed sprouts that are bright green in color on a solid, heavy stalk. The stalk shouldn't feel rubbery. For more tips on how to select beautiful, loose Brussels sprouts, click here.
I Instagramed a picture of a stalk before I roasted it and I was surprised at how many people said they've seen whole stalks in the super markets, but just kept on walking by because, as one reader asked, "How could I make them taste good?"
Well, here's a recipe to show you how…
This recipe was featured on: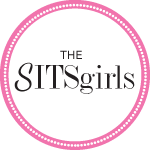 How to Roast Brussels Sprouts on the Stalk
prep: 20 minutes
cook: 45 minutes
serves 6
you'll need…
1 whole Brussels Sprout Stalk
¼ cup olive oil
1 teaspoon Kosher salt
let's get to it…
Place oven rack in middle of oven. Heat oven to 375°F.
Rinse off stalk. Trim small, tough stick-like shoots poking out from between sprouts. Remove loose leaves.
Place stalk in roasting pan, rimmed baking sheet or 9 x 12 sheet cake pan. If stalk is too long, trim to fit. Place trimmed piece of stalk in pan with the main stalk.
Pour oil evenly on sprouts (you may need more oil, depending on the size of your stalk). Sprinkle with salt.
Roast for 30 minutes. Carefully turn over stalk (I used a dry kitchen towel because it gave me a better grip). Roast for 15 minutes longer or until sprouts are fork tender. Remove sprouts from stalk with a paring knife. Serve immediately.
cooking know-how: Reheat Brussels sprouts in a skillet on medium high for 2 to 3 minutes or until heated through.
Not up for roasting a whole stalk? Try this recipe: Hot Bacon Salad (made with Brussels Sprouts… yum!).