What makes a great blog? That's easy… it's all about honestly sharing what you love.
Whether you describe your life's intimate details (family-friendly of course!), or post your latest culinary creation or share a tutuorial on a crazy new craft project… your blog is your voice.
No one else has your stories, life or experiences… share! Link up on today's Mom's Monday Mingle and leave a comment. Grab my Badge (I'll grab yours, too). Follow me on Facebook, Twitter, Pinterest, Google+, Linky and Instagram. I promise, I follow back!
Have a great week… and share!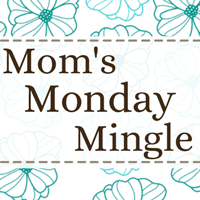 Would YOU like to "Co-host"
with us and meet new friends?
RULES:
1. Please FOLLOW each hostess (They are 1-6 in the link up)
2. Leave a comment if you are new and want us to return the follow.
3. Grab the button and display it on your sidebar or link it to the post.